Yes, we are PACE ready.
To make sure your participants have an easy transition into the new PACE system, ask them to endorse Capital Guardians using our provider registration number: 4050004269
---
Using Capital Guardians for Plan-managed NDIS Participants
Our platform makes it easy for your clients to manage their NDIS funding and get their providers paid quickly.
You can use Capital Guardians to view your clients' Plans and help them get the best value from their funds.
---
Key Features
Budget Monitoring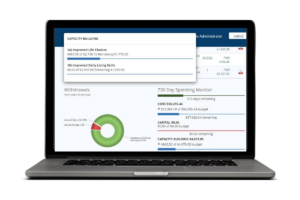 Spend monitoring and projections are available at a glance.
Log in and view spend tracking and budgets from the dashboard from a list of participants.
Participants with a login receive the same level of visibility over their spending.
See how it works in the video below.
---
Provider Search
To search tens of thousands of support providers by postcode and service type, you can access our provider directory from our website or the Capital Guardians platform.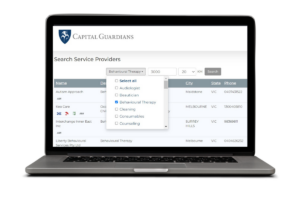 We're adding more details to this directory every day.
Police checks, insurance and qualifications of participating providers can now be found in the directory.
---
Approvals
Whenever a new invoice is entered in our platform, participants receive a mobile notification asking them to approve. The support coordinator is able to see a list of any outstanding invoices from any participant you're linked to.
Support coordinators can also approve participant invoices when needed.
---
Capital Guardians: Your Partners in NDIS Plan Management