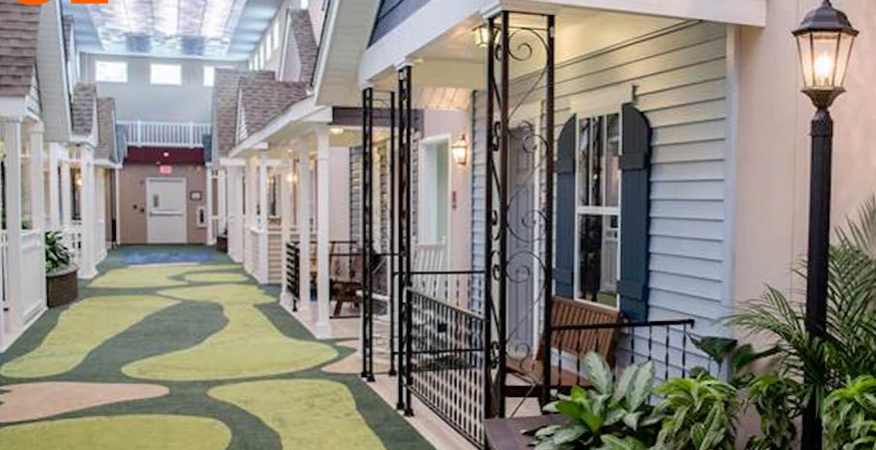 August 23rd, 2020

Home care is already 100% consumer directed care (CDC), with funding and choice sitting with individuals with home care packages.
Both the Department of Human Services and industry associations inform us that Residential CDC is now being planned. As a result a 'Road Map' has been developed and research funded to inform us of what CDC might look like.
It is critical that organisations do not wait and rely on government communications regarding CDC. This may result in missing the wave of the revolution that is already taking place. As a regulator the government will respond to organisations who have not realigned their processes in accordance with CDC. Primarily this will happen by discontinuing residential ACAR's and bed licences, spelling a quick end to those who are complacent.
It is interesting to note the experience in the United States. In the US there are two distinct segments, that of skilled nursing which is largely government funded (nursing homes) and; the private funded assisted living market.
Firstly, skilled nursing operators have very similar challenges to those faced by Australia's approved providers. These include: funding, bureaucracy, wages growth, bed restrictions and limited customer choice.
Secondly, there are the assisted living operators. These operators have lower regulations and barriers to entry and offer virtually unlimited customer choice. Assisted living operators have a lot of similarities to "low care" facilities and retirement villages (albeit with more 'care'). They exist with the ever present threat of empty beds where consumer demands are not met.
Twenty five years ago, assisted living didn't exist as an aged service category. In 2017, the skilled nursing industry is dwarfed by the assisted living industry. Skilled nursing is actually in steep decline as the highly regulated "manufactured product – of government regulation" struggles to compete against consumer directed assisted living providers.
Despite a growing aged demographic, the number of skilled nursing facilities has dropped from 16,700 in 2000 to 15,000 in 2016; with an expectation of only 12,000 by 2020.
By contrast, the assisted living market is responsive, nimble, with less regulation. This enables facilities to establish their own 'personality' with both high & low cost options. Assisted living is very closely linked to home care services that provide healthy competition. They are also not impacted by government funding cuts. Argentum, the assisted living Association, refers to themselves as the "People Pleasing Industry".
Assisted living organisations are leading Alzheimer's specialities (referred to as Memory Care). Their modus operandi is to listening to consumers, who vote with their wallets. An average size community is 32. This is a stark contrast to an average of 88 in a skilled nursing facility.
Assisted living markets itself as an extension of home with more options. These include daily routines such as waking, bathing and bedtime, eating, and social activities. Residents regularly bring their own carers, and home hospice operators are regularly seen within assisted living communities.
When we look at the Australian market, at the start of deregulation, there is a bit of activity going on in the residential sector with bed licences, however, to see real CDC in action … only look at the what operators are doing in the adjacent retirement living industry. Retirement operators are like the assisted living operators in the USA. They are totally at the mercy of the customer as there is no restricted licencing regime securing occupancy.
Innovative retirement accommodation operators include the following as 'Givens'
Unique village personalities. Care aside: formal, traditional design sensibility; home-like, down to earth ambiance; art deco décor; mid-century modern design ; towering apartment buildings in urban centres; sprawling complexes in the suburbs; cottages or more intimate communities catering to a relatively small number of residents.
Lifestyle options: restaurants and cafes, "À la carte & time of day options", social excursions, entertainment (ie pay TV, movie showings), music lessons …
Marketing, survey tracking software, for lead generation, CRM management for regular contact with prospects, families
Metrics and measurement, including a focus on exit interviews
What we don't see are experienced operators, known more for village management making large in-roads into the "care" market traditionally monopolised by bed licence holders> It is however becoming more common to see:
new executive titles such as "life enrichment manager"
villages owning integrated communities, with bed licences, albeit run by management with hospitality backgrounds
villages partnering with homecare operators, and/or becoming homecare operators, and pushing homecare strongly into their communities
low care, non-clinical staff helping with all activities of daily living
very simple, uncomplicated fee structures and administration for consumer directed extras
Names that come to mind include: Seasons and Greengate, all with solid approved provider experience. These operators however don't have a 'clinical' mind-set, as they have come from the private pay consumer directed environment. They are now leveraging the existing regulated licenced market to ensure the clinical capabilities and funding to ensure they can service their customers through their whole life journey.
Can existing residential operators expand successfully backwards into a market dominated by consumer focused 'retirement' organisations; or will we see a declining industry, like that of skilled nursing in the US?