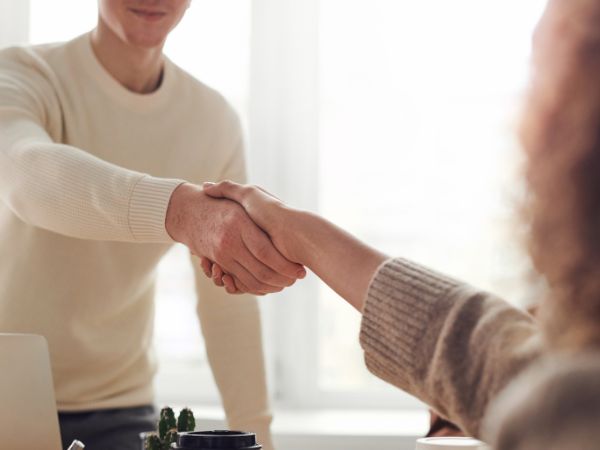 August 29th, 2023

In order to ensure there's adequate funding for supports in an NDIS Plan, participants and their support providers (often also referred to as service providers), should consider having an agreement in place that sets out the terms of the engagement.
If that sounds a little like corporate or legal mumbo-jumbo, that's because it is! This agreement, called a Service Agreement, is a commonly used document in a wide variety of client-supplier relationships and is therefore important for both legal and business reasons.
What Is a Service Agreement?
A Service Agreement is a legal document that outlines key aspects of a business arrangement between two or more parties. For example, it may outline agreed rates, fees and charges, products and services to be delivered and other fine print such as guarantees, standards or cancellation terms.
When it comes to the NDIS, Service Agreements are used to give clarity to participants and their providers regarding supports delivered and how much they will cost. As such, NDIS participants can use service agreements to more accurately budget out their NDIS Plan to avoid overspending.
Service agreements can also be written or verbal. But, if there's no document, then any dispute can only be settled by agreeing on what the individuals remember. This situation is obviously not ideal, hence the importance of having something in writing.
Who Creates the Service Agreement?
Anyone can create a service agreement, but in most cases participants can expect larger, more established providers to have already created one.
For participants, writing their own service agreement can offer clear advantages, as it offers best practice protection and is often needed for independent contractors who might not have their own already prepared.
The NDIS website includes a templated service agreement for participants.
All service agreements should be written in "the language, mode of communication and terms that the participant can understand," as the NDIS website recommends.
Participants or their nominated representatives must understand all terms to ensure they are reasonable, in addition to understanding their commitment to funding the providers' services from their NDIS Plan. Negotiation may become necessary if the terms of the agreement are not fit for purpose, or unclear.
Negotiating the Terms of a Service Agreement
The NDIS is all about the choice and control of participants and, just like any other consumer, a participant has the right to question or suggest alternative terms to a Service Agreement.
If a service provider rejects these requests and suggestions, the participant has the right to take their business to another provider.
The key is that negotiation should occur prior to the Service Agreement being signed and services begin to be delivered.
5 Things to Get Right in Any Service Agreement
Both participants and providers need to be aware of all the key elements of a Service Agreement and to understand what impact they have on their future relationship.
The following is a list of some of the most common of these elements, as well as some tips on making sure they're fair and reasonable:
When will the services be provided and for how long?
For some services, the duration may have a minimum and maximum that accounts for unexpected changes.
For example, if the service agreement includes a minimum support period of two hours or more, the participant will have to pay this even if less time is taken. This might be an example where the provider or their terms aren't suitable.
Minimums are typically two hours, as reflected in the legal award that provider organisations are bound by.
Be aware that these hours need to take into account available funding, which cannot be exceeded.
What is the cost of the services provided and how are these charged?
The most important item in a service agreement is the cost per hour. There are many providers who will nominate unreasonable hourly costs, so it's always worth shopping around to get the best value for a participant's funding.
In no circumstance should a provider be given information regarding the participant's total available NDIS funding budget, as this creates a situation where providers will (knowingly or unknowingly) charge out their services to spend the total budget, rather than targeting their service hours efficiently to meet a participant's goals.
If supports are delivered by an online marketplace such as Mable, for example, then the service fee of the platform should also be accounted for by the participant.
Mable currently charges a 7.5% fee on top of a support worker's rate, hence any rate agreed to by a participant must be at least 7.5% less than the maximum allowable price as detailed in the NDIS Pricing Arrangements document.
Tip: Don't work with providers who default to the maximum allowed in the NDIS Pricing Arrangements guide. Participants are advised to take some time understanding this document and finding providers who quote a fair price.
The maximum price considers:
All insurance, workcover, superannuation and other fees
Organisational training of a support worker
Worker verification of qualifications, police checks and the like
Management oversight (such as a care manager)
Staff replacement with sick replacements
The maximum allowable price according to the NDIS is sometimes three times the award rate for that type of worker if they were an employee. So, if a participant is engaging an independent contractor for supports, they should expect the rate to be well under the maximum unless specifically justified.
What are the terms for cancelling the service?
Many providers will stipulate a period in which notice needs to be provided by either party in order to cancel the service.
Some cancellation policies ask for multiple weeks of notice, which can become a real problem for participants if their situation should change for whatever reason.
Ideally, agreements would fairly require a full day's notice of any cancelled shifts. Most agreements, however, would demand a week's notice or there might be a cancellation fee. This is generally considered reasonable.
Also fairly, if a participant is a no-show or cancels within a day, the provider would be able to claim 100% of the shift, after all, they still need to be paid for their time.
How long is the agreement relevant for?
Just like the cancellation policy, the duration of the agreement can be problematic if the needs of the participant changes over time.
Ideally any agreement would allow the Participant to cancel all services at their discretion without a notice period. If the services are not working for either party, there is no reason to keep going for any set period.
This would naturally be different if the Provider has significant fixed costs in providing a service, for example accommodation.
In all circumstances, no agreement should last longer than the duration of the participant's NDIS Plan.
Regardless of term, it would always be advisable to have a termination provision, for many services, a two week notice period is fair. That is, if the participant says they don't want their services anymore, then in two weeks' time, services and the agreement finishes.
On the provider's side, under the NDIS Terms of Business for Registered Providers, their withdrawal or termination of services must be no less than 14 days.
At the end of the day, it comes down to the type of service or support provided, but participants should be willing to ask for a shorter agreement if they're not certain about it.
Responsibilities of both parties
There may be certain requirements for both the provider and the participant in order to make sure that services are provided in a safe and timely manner.
Again, these responsibilities are highly specific to the type of service being provided and participants should be prepared to seek a second opinion if they're not comfortable about what they're signing up to.
What's a Plan Manager's Role When it Comes to Service Agreements?
A plan manager has no direct involvement with the creation or negotiation of the Service Agreements participants sign with their providers.
However, plan managers can and should keep a record of Service Agreements on behalf of their participants so as to help build a complete picture of how their NDIS funding is being used.
Plan managers can also use this information to flag any issues in terms of budget forecasts, or help clarify any existing points of confusion the participant may have about the agreement.
We recommend that participants send their plan manager their Service Agreements before they're signed so that the plan manager can advise whether there's any chance of exceeding their allocated funds. However, a plan manager should never disclose how much funding is available to the provider, and we highly recommend participants avoid doing so as well.